Services
Our company specializes in :
Assembling and dismantling of aluminum and steel halls
Light-weight halls (roof and wall covering)
Servicing and post-steel maintenance of steel halls
Repairing and welding of PVC tarpaulins
Welcome
Welcome to the official STICK website!
Stick Company is a Polish manufacturer of steel and tent halls.
We are specialized in innovative constructions, which are an excellent alternative to permanent constructions. We offer the highest quality steel and aluminum halls that can be used for storage, production, sports and commercial purposes.
Customer satisfaction is our priority and we enjoy self-satisfaction from a well done job. We offer our many years of experience, knowledge and ingenuity to meet your needs by designing, selling, assembling, servicing and professional advice on lightweight architecture.
Tent halls
The STICK ALU construction is based on bends made of special aluminum profiles joined together by steel connectors. Spanning supports are mounted on the feet, fixed to the hardened surface with special pins.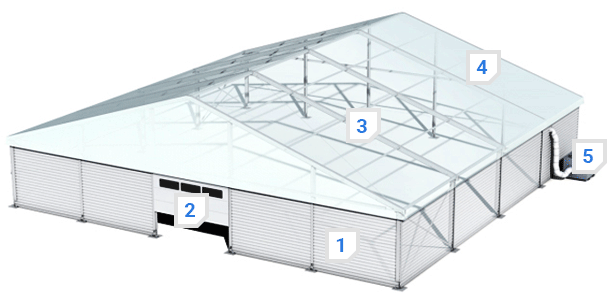 Plating of the hall (PVC tarpaulin, sandwich panels, trapezoidal sheet)
Gates (roll, segment, sliding and other)
Light and stable aluminum construction (unlimited hall length, modules every 5m)
Roof (PVC tarpaulin, transparent tarpaulin and others)
Air conditioning and heating
Steel Halls
STICK company offers you a comprehensive realization of steel construction projects, especially steel buildings with different dimensions and spans, adapted to your individual needs.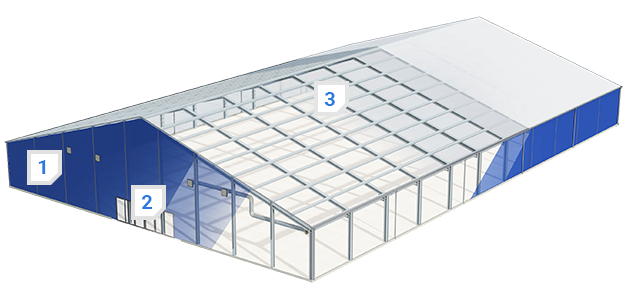 Plating of the hall (laminated board, trapezoidal sheet)
Gates (roll, segment, sliding and other)
Robust and stable steel construction