STICK SPHERE – STRUCTURES OF THE HIGHEST QUALITY
STICK SPHERE spherical constructions are tents whose construction is based on the idea of geodetic domes. Their appearance is marvelous, making it light and extremely durable. Their unique shape gives the charm of the space used to create a unique character. Spherical constructions belong to mobile structures with wide application possibilities. The STICK SPHERE solution is ideal for cafes, information points, an advertising booth, a backyard or a gazebo.
MATERIALS AND STRUCTURE OF SPHERICAL TENTS
STICK SPHERE construction is made of high quality steel, hot-dip galvanized on both sides, which makes it resistant to weather conditions for many years. Robust self-supporting construction, without columns, internal supports, columns and transverse walls, provides unrestricted space for your own use. STICK SPHERE's robust and light-weight construction does not require any heavy equipment during assembly and dismantling, which significantly reduces assembly time and costs.
STICK SPHERE tents are covered with high quality PVC materials, with quality certificates and flame retardant certifications. These materials are also highly resistant to mechanical damage, allowing multiple use of this material. In our offer we have a wide range of color PVC materials with different levels of light transmission. STICK SPHERE tents have very good thermal insulation.
APPLICATION OF THE STICK SPHERE
The possibilities of STICK SPHERE construction are endless. It is a unique, effective and fast solution for every business and more. You can be sure our spherical tents will become the focus of attention during a variety of events, fairs, fashion shows, promotional events, weddings, or even smaller corporate events. Spherical constructions in many cases provide an ideal alternative to standard tent halls, and their shape and appearance will affect the image of the company and become part of the marketing strategy.
STANDARD SIZES OF THE SPHERICAL TENTS
SS 30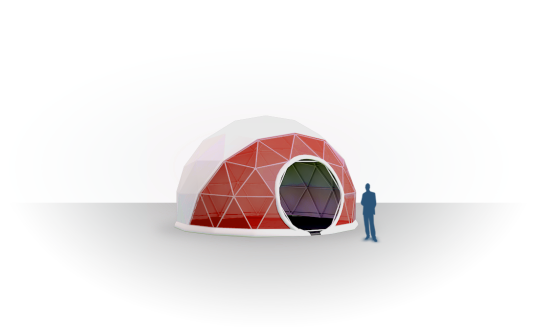 AREA: 30m2
DIAMETER: 6,11m
TOP HEIGHT: 3,56m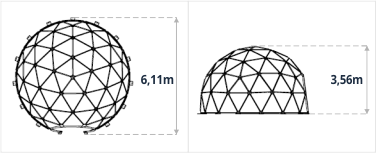 SS 75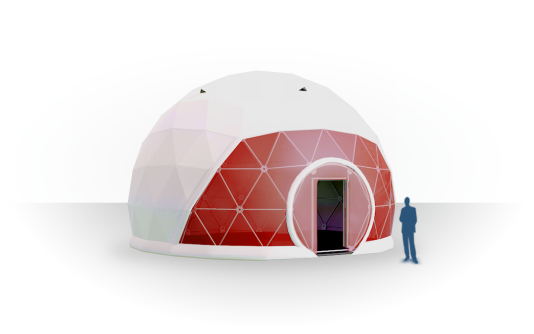 AREA: 71m2
DIAMETER: 9,09m
TOP HEIGHT: 6,00m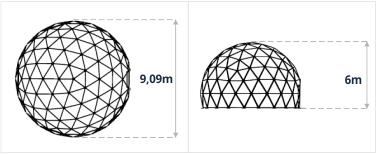 SS 150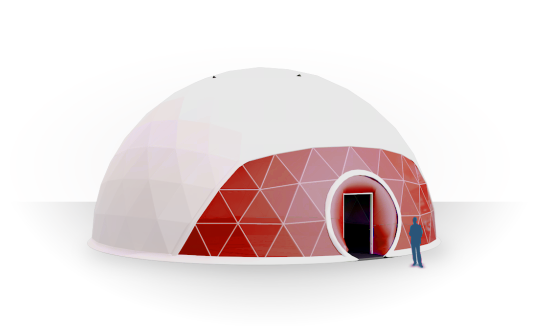 AREA: 154m2
DIAMETER: 14m
TOP HEIGHT: 7,02m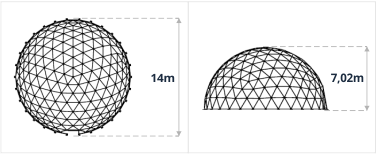 SS 300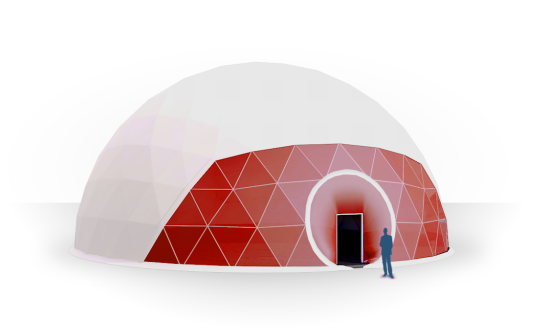 AREA: 283m2
DIAMETER: 19,5m
TOP HEIGHT: 9,50m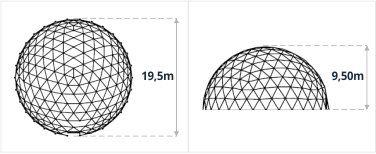 SS 700
AREA: 706m2
DIAMETER: 30m
TOP HEIGHT: 15m