SYSTEM HALLS
STICK company offers you a comprehensive realization of steel construction projects, especially steel buildings with different dimensions and spans, individually tailored to your needs.
Thanks to innovative solutions and individual approach to every object, we give our customers the opportunity to freely shape the architecture and size of the indoor hall. STICK's staff are experienced professionals who carry out STICK STEEL steel construction projects with great care and attention to every detail.
When designing, manufacturing and assembling our steel structures, we use proven and state-of-the-art technologies, resulting in a combination of aesthetic appearance and space optimization that the customer can use according to their own needs.
EXAMPLE STEEL DESIGN
Plating of the hall (laminated board, trapezoidal sheet)
Gates (roll, segment, sliding and other)
Robust and stable steel construction
Roof (laminated board, trapezoidal sheet)
Skylight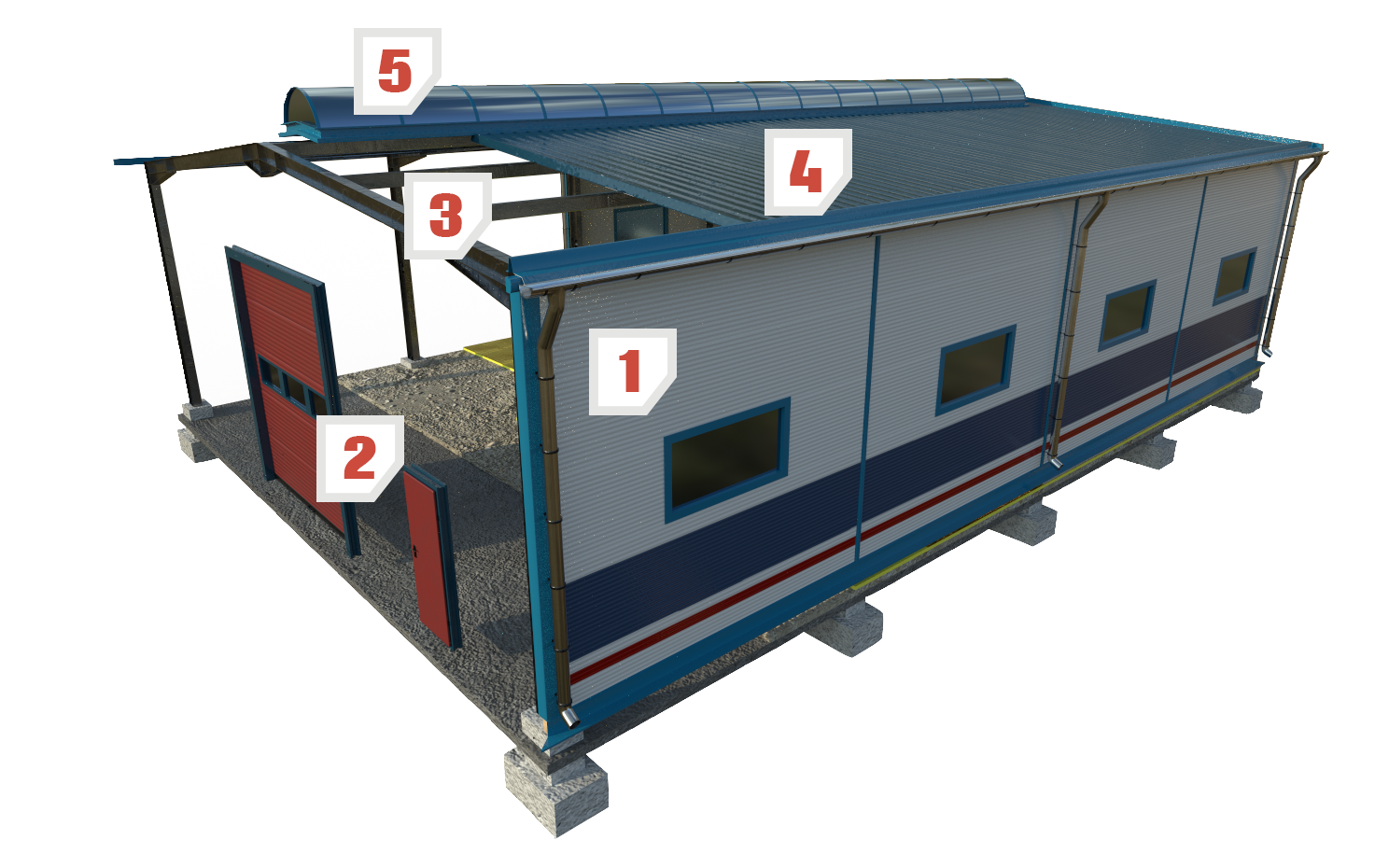 TYPES OF STEEL STRUCTURES
STICK STEEL steel structure, due to the type of the main structure can be either frame or truss.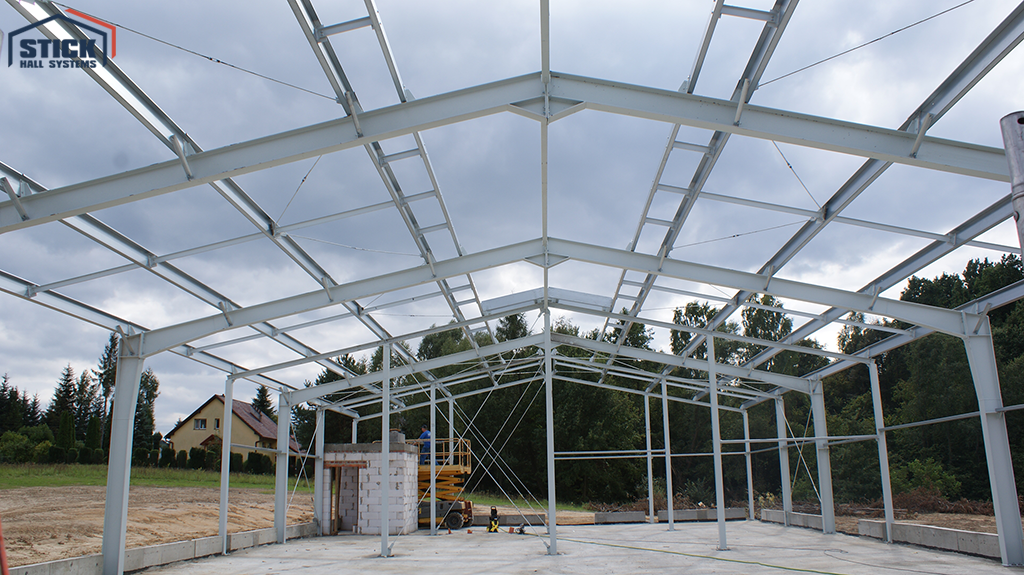 STICK STEEL frame construction consists of columns and beams made of hot-rolled, thin-walled or welded profiles, and purlins and rails made of cold-formed profiles. This steel structure is characterized by relatively small steel consumption and the possibility of optimizing the usable space. The frame construction is characterized by the use of integrated beams, which increases the area inside the object. This solution is mainly used in objects with a span of up to 25m and a height of up to 6m, depending on the materials used to creation of building.
STICK STEEL steel structures consist mainly of steel trusses, which act as a girder. This solution is used at large spans of the facility and when it is necessary to distribute the indoor installation under the roof. The use of the truss system gives the possibility of obtaining a light and rigid steel construction of high load capacity.
APPLICATION OF STEEL CONSTRUCTIONS
Our steel system halls have wide applications:
storage areas
manufacturing and industrial plants
shopping facilities
office buildings
sports facilities