Tent halls are not permanently attached to the ground. This means that it is not necessary to prepare foundations for the tent hall and there is the possibility of relocating the tent hall. These halls can be mounted on concrete, asphalt or paving. The level of torsion and hardening of the ground is a prerequisite for the assembly of the tent hall.
ALUMINUM HALLS AND STEEL HALLS
The hall is fixed to the ground with pins or mechanical anchors. The construction can be made of high quality aluminum or steel.
The aluminum tent halls are light-weight, fast and trouble-free, and the construction of this type of construction takes place in a relatively short period of time.
The construction of the tent hall can also be made of high quality steel in the form of steel pipes, protected against corrosion by painting or hot-dip galvanization.
Thanks to the modular structure there is possible to shape the size of the tent hall and arrange the open space according to your needs.
SAMPLE CONSTRUCTION OF A TENT HALL
Plating of the hall (PVC tarpaulin, sandwich panels, trapezoidal sheet)
Gates (roll, segment, sliding and other)
Light and stable aluminum construction (unlimited hall length, modules every 5m)
Roof (PVC tarpaulin, transparent tarpaulin and others)
Air conditioning and heating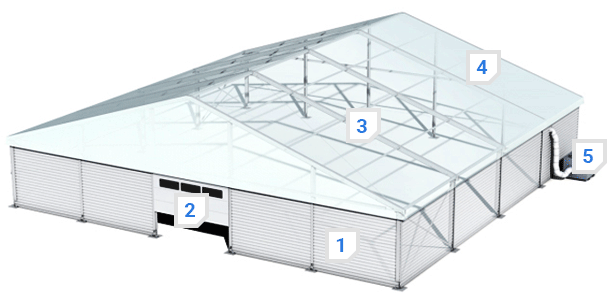 ALUMINUM HALLS AND STEEL HALLS
COVER HALL
The tent hall can be covered PVC membrane, trapezoidal metal sheet and sandwich panels.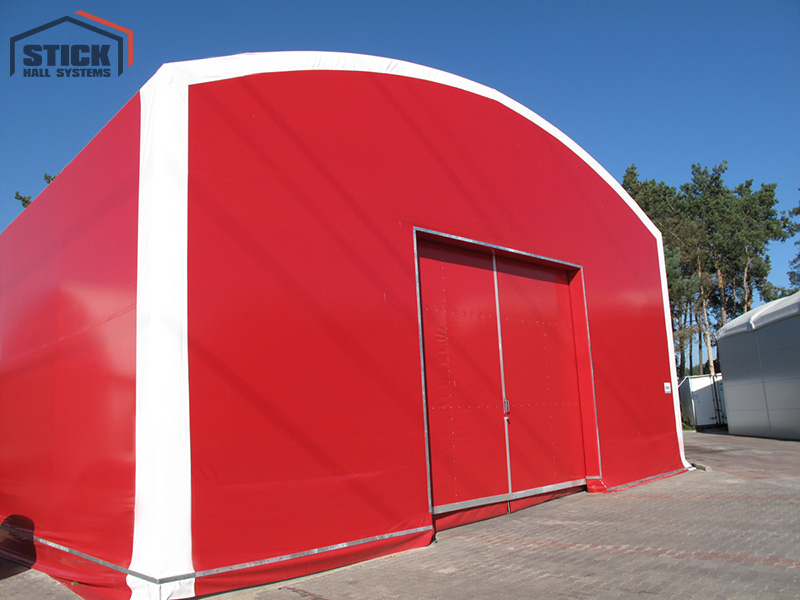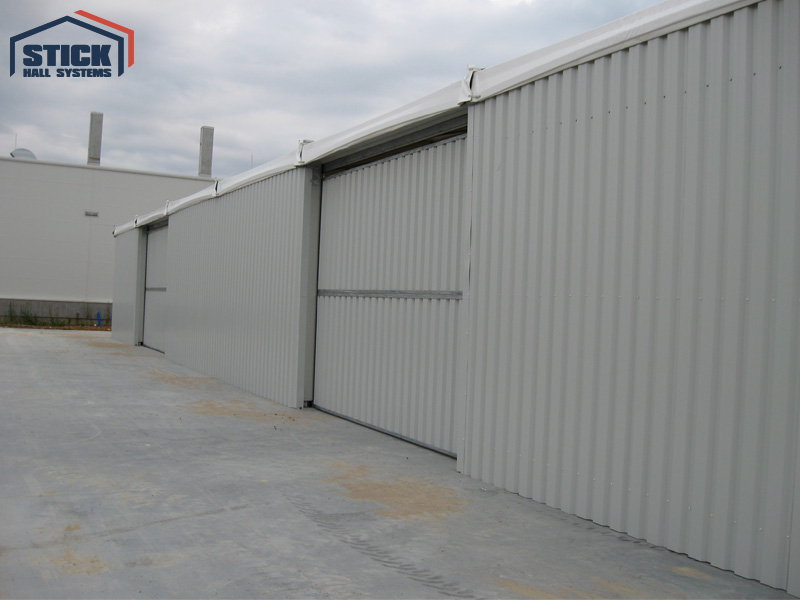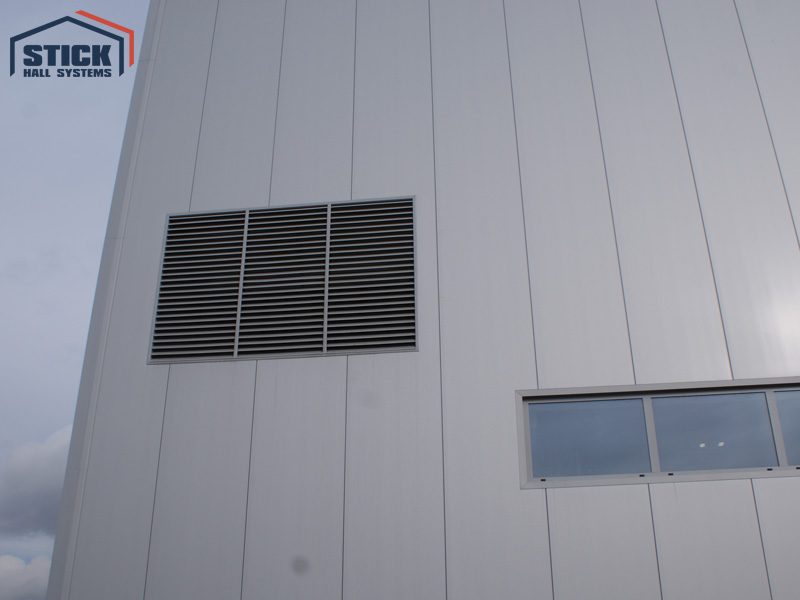 SAMPLE CONSTRUCTION OF A TENT HALL
Additional options:
doors
gate
advertising logo
APPLICATION OF TENT HALLS
Tent halls are widely used in many industries and for a variety of purposes, first and foremost are:
warehouse halls
industrial halls
sports facilities
event objects
shopping facilities